January 22, 2016
Posted by:

isoqaruser

Categories: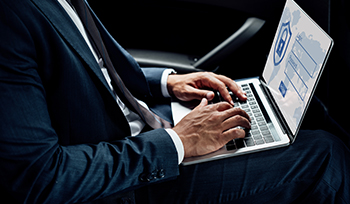 Data privacy or its Lack has the potential to damage your brand. Most businesses worldwide of varied scale and size engage in consumer data handling & storage – including important & sensitive customer information. If your Business is also engaged in Consumer data storage and usage. It is very important for you to get in-depth knowledge about General Data Protection Regulation (GDPR) which was enforced on 25-may-2018.
Coming into effect a few months after it was found, that a political Consultancy named Cambridge Analytica managed to get hold of 87 million Facebook users without their permission. Highlighting that the need for a strong data protection law was long overdue. As such the main Purpose of GDPR's inception & creation was to protect the data privacy of individuals living within the European Union (EU). Acting as a unifying & umbrella regulation for the EU & its members, that covers the life cycle of each piece of personal data accumulated by a company from their customers.
The EU has outlined some "Must Have" Steps for GDPR Compliance:
AUDITING SYSTEMS AND DATA
ESTABLISHING ROLES AND RESPONSIBILITIES
APPOINTING A DATA PROTECTION OFFICER (DPO)
CREATING A DATA PROTECTION POLICY
EDUCATING EMPLOYEES
PROTECTING NETWORK
CONSIDERING HUMAN RESOURCES
UNDERSTANDING PRIVACY NOTICES AND EXPLICIT CONSENT
HANDING ACCESS REQUESTS
CHECKING DATA HISTORY AND ARCHIVES
PREPARING BREACH PROCESS
LEARNING ABOUT DATA PROTECTING IMPACT ASSESSMENTS
ONGOING ASSESSMENT
The GDPR also empowers the EU to fine and penalize businesses that lack proper data protection laws and processes in place. What earlier started as a plethora of criticisms and complaints against it. Today we hear calls around the globe for comprehensive data protection rules like the GDPR. GDPR has had a lot of impact on businesses worldwide since its creation and other geographic locations are also trying to emulate similar Data Protection laws.