January 22, 2016
Posted by:

isoqaruser

Categories: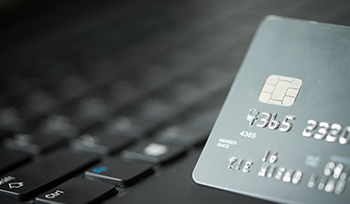 The Payment Card Industry Data Security Standard (PCI DSS) refers to payment security standards that ensure all sellers safely and securely accept, store, process, and transmit cardholder data (also known as your customers' credit card information) during a credit card transaction.
Any merchant with a merchant ID that accepts payment cards must follow these PCI-compliance regulations to protect against data breaches. The requirements range from establishing data security policies for your business and employees to removing card data from your processing system and payment terminals.
DELETE DATA YOU DO NOT NEED
Removing sensitive authentication data and limiting data retention. Companies should delete all unnecessary data. This is particularly true with regard to authentication data and other sensitive personal and financial information. If this data is removed from the system, the system will be significantly reduced as an ability to be used to compromise.
SECURE PAYMENT CARD APPLICATIONS
Application process, server and application control weaknesses are straightforward ways for hackers to compromise business systems. Due to the importance of securing payment card applications, this event should be considered on its own.
USE A TIERED ACCESS SYSTEM
Monitoring who has access to corporate systems and data access control-Companies should implement a tiered system that limits administrators ' access to information beyond their jurisdiction. This system should be monitored and all system security processes should be fully documented.
DO YOU NEED TO STORE DATA?
Evaluate cardholder data protection that is stored inside the system. First, businesses need to determine if they need to store highly sensitive information such as primary account numbers. If a company has made this determination through a thorough evaluation of its internal processes, then protection measures must be established for that data.
PREPARE FOR A DATA BREACH
Protecting networks and systems by constant vigilance in breach preparation-Companies should identify the most common access points for breach or security compromise(s). The company should then identify the processes by which it will respond to these challenges and start preparing them.
ENSURE COMPLIANCE
Ensure all security controls (Based on PCI DSS requirements) are effectively designed and implemented in the environment to ensure security of card data. Furthermore, all related processes, policies, and procedures that in any way relate to compliance with PCI DSS should also be fully operational and effectively implemented. Organization shall establish, implement, operate, monitor and measure the controls to ensure compliance